Do I need visa for Vietnam?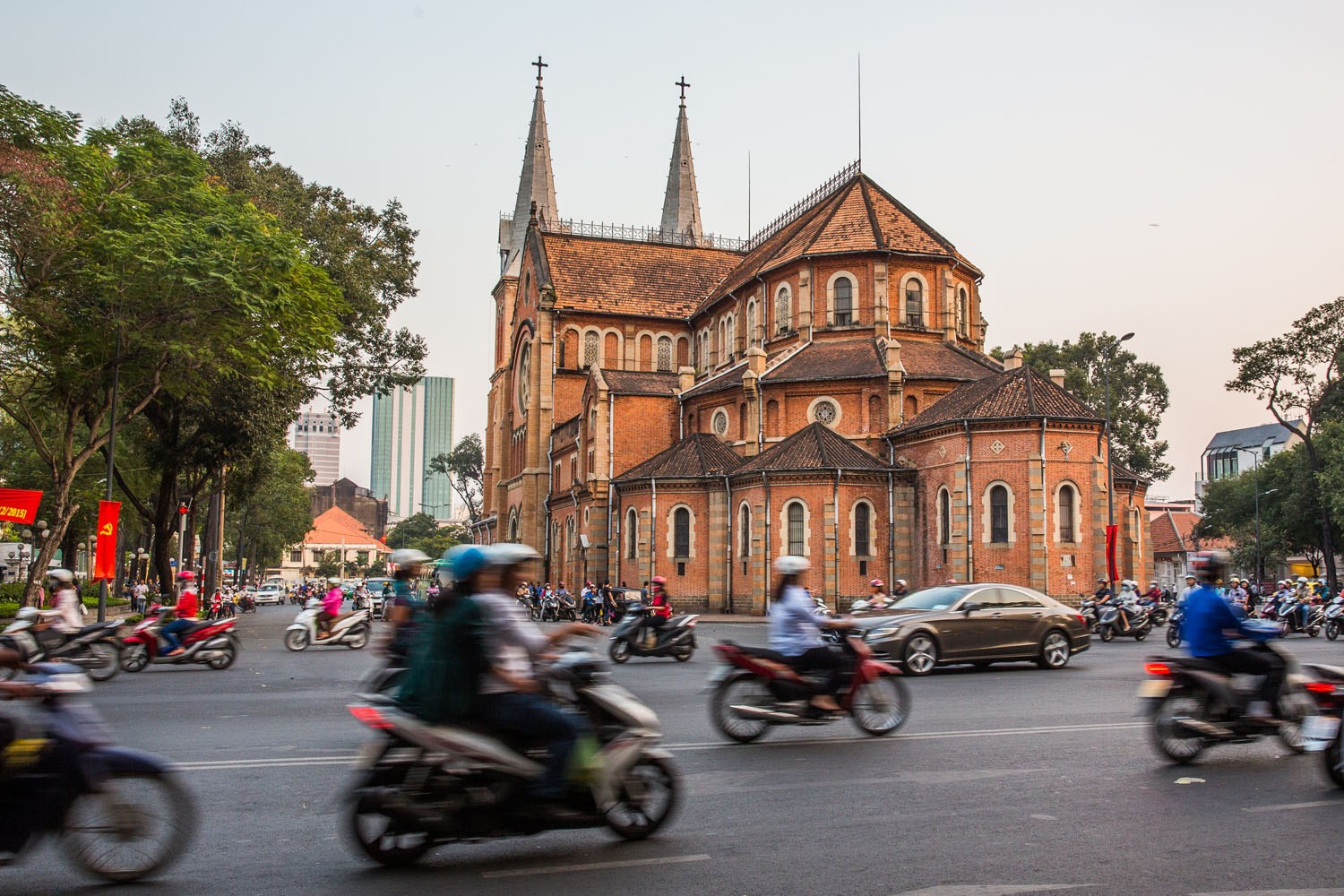 How to apply Vietnam visa online?
It is very simple process which helps you get a visa to Vietnam easily in a short time
Vietnam visa on arrival?
Visa is one of the very first things you need before making your trip to Vietnam. Normally, visa can be obtained at the Vietnam Embassy or Consulates in your country. However, when you travel Vietnam by air you can have another absolutely stress free option: Vietnam visa on arrival.
While the traditional methods to apply for a visa at the Embassy or Consulates take a lengthy and niggling way, Vietnam visa on arrival is taking only 2 working days or less. Moreover, visa on arrival can be applied at the convenience of your preferred location and time, no need to wait for hours in font of the Embassy or Consulates for visa application… Read more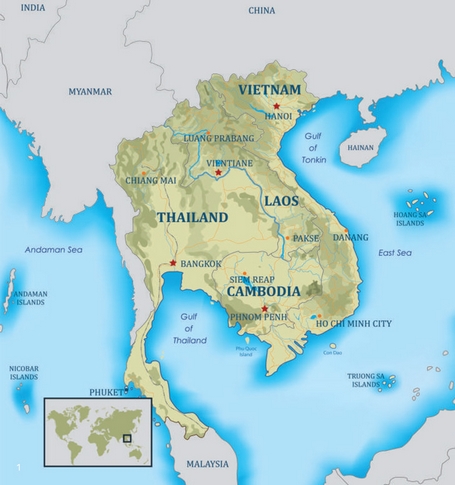 Vietnam evisa (electronic visa)
Vietnam evisa was first time introduced by the Vietnam Immigration Department in February 2017. During COVID 19 pandemic, it has been paused and then officially resumed on March 15, 2022. Vietnam e-visa is now eligible for the citizens of 80 countries who expect to travel Vietnam for less than 30 days with single entry:
Andorra, Argentina, Armenia, Australia, Austria, Azerbaijan, Belarus, Belgium, Bosnia and Herzegovina, Brazil, Brunei Darussalam, Bulgaria, Canada, Chile, China (including Hong Kong SAR and Macau SAR passport holders, not applicable to Chinese e-passport holders), Colombia, Croatia, Cuba, Cyprus, Czech Republic, Denmark, Estonia, Fiji, Finland, France, Georgia, Germany, Greece, Hungary, Iceland, India, Ireland, Italy, Japan, Kazakhstan, Korea (South), Latvia, Liechtenstein, Lithuania, Luxembourg, Macedonia, Malta, Marshall Islands, Mexico, Micronesia, Moldova, Monaco, Mongolia, Montenegro, Myanmar, Nauru, Netherland, New Zealand, Norway, Palau, Panama, Papua New Guinea, Peru, Philippines, Poland, Portugal, Qatar, Romania, Russia, San Marino, Serbia, Slovakia, Slovenia, Solomon Islands, Spain, Sweden, Switzerland, Timor Leste, United Arab Emirates, United Kingdom of Great Britain and Northern Ireland, United States of America, Uruguay, Vanuatu, Venezuela, and Western Samoa
This type of visa promises to be an innovation in Vietnam immigration and residence as it can be done online entirely with simple process and totally secured. However, Vietnam evisa is not fully open to all tourists and it has limitation in use now. We hope it will be improved in the near future that attracts more and more people travel to Vietnam.
Vietnam tourist visa (DL) or business visa (DN)?
There are 20 different categories of visa available at present but only 2 main types of visa are the most popularly processed, that is tourist visa (visa DL) and business visa (visa DN).
The tourist visa gives the travelers permission to make a continuous visit or several visits to Vietnam. The duration of the visits should not exceed 3 months in total. From 2016, the United States citizens can get 1 year tourist visa but they are allowed to stay in Vietnam maximum 3 months each visit, too. By the end of every 3 months stages, they must fly out of Vietnam for visa run and come back with new stage. Learn more about 1 year Vietnam tourist visa for U.S citizens 2016
Business visa are granted to those who travel Vietnam for working with Vietnamese Enterprises. The duration of business visa can be 1 month, 3 months, 6 months or 1 year. With business visa, the travelers can stay in Vietnam continuously during visa validity including United States citizens. This will make it easier for the travelers not to fly out of Vietnam in the middle. Read more about Vietnam business visa
Vietnam visa exemption
Nationals of certain countries may visit Vietnam without visa for a period of time, hereunder is the list of countries and regions that have visa exemption arrangements with Vietnam:
1. Cambodia, Thailand, Malaysia, Singapore, Indonesia and Laos passport holders for visits of 30 days at the maximum.
2. Philippines passport holders for visits of 21 days at the maximum.
3. Japan, South Korea, Sweden, Norway, Denmark, Russia and Finland passport holders for visits of 15 days at the maximum and recent added countries including: Belarus, France, Germany, Italy, Spain and United Kingdom with 15 days visa free as well.
4. Brunei passport holders for visits of 14 days at the maximum.
5. From 1 July 2017 to 30 June 2018, Vietnam continue the visa free for less than 15 days stay for the citizens of 5 Western European countries including: France, Germany, Italy, Spain and United Kingdom. Read more about Vietnam visa exemption
Vietnam visa price
Start applying for Vietnam visa on arrival from US$ 9 per visa only
Vietnam tourist visa
Vietnam e-visa has been introduced in February 2017 for the first time and there are 80 countries whose citizens are eligible for Vietnam e-visa now.
Visa type

Cost per person (USD)

Normal service
(3 - 5 working days)
Rush service
(2 working days)
Urgent service
(1 working day)
Emergency service
(4 working hours)
Last minutes service
(2 hours service)
30 days single entry tourist visa (e-visa)
$ 45
$ 95
$ 125
$ 165
$ 225
Stamping fee
Not required
Not required
Not required
Not required
Not required
Vietnam business visa
Vietnam business visa, which is categorized as visa DN, LV or DT, is granted to those who enter Vietnam for business purposes. A business visa can be valid up to 6 months or 1 year, for single or multiple entry.
Note: The foreigners now can apply for a business visa with a sponsoring Vietnamese company ONLY.
Business visa
Cost per person (USD)
Normal processing fee (2 working days)
Urgent
processing
(within 24 hours)
Super urgent
processing
(4 working hours)
Stamping fee
1-2 pax
3-5 pax
6-9 pax
10 pax +
Single entry DN visa
1 month
$ 80
$ 78
$ 76
$ 74
plus $ 10
plus $ 20
$ 25
3 months
$ 105
$ 102
$ 100
$ 98
plus $ 10
plus $ 20
$ 25
Multiple entry DN visa
1 month
$ 90
$ 88
$ 86
$ 84
plus $ 10
plus $ 20
$ 50
3 months
$ 125
$ 123
$ 120
$ 118
plus $ 10
plus $ 20
$ 50
Long term visa, single or multiple entry DN visa
6 months

US$ 260

$ 258
$ 256
$ 254
plus $ 10
NA
$ 95
1 year (**)

US$ 395

$ 393
$ 391
$ 389
plus $ 10
NA
$ 135
(**) 1 year multiple entry business visa for US citizens is cheaper, just from US$ 170, under the bilateral diplomatic note No. 173/NG-LS between 2 countries.

Express immigration support
How to push up visa on arrival process using fast track immigration support service?
Vietnam visa fast track service
Although visa on arrival is beneficial for foreign travelers in many ways, it seems not to delight those who must experience queuing at customs desk for hours to wait for visa stamp. Visa fast track service helps the visitors getting visa stamp, visa sticker at arrival airport quickly without getting line to avoid wasting visitor's valuable time, especially after having a long flight or other personal reasons… Learn more about Vietnam visa fast track service