Vietnam visa is one of important thing which should be arranged in 4 – 6 weeks before your travel. However, due to unexpected errors, you are unable to get a visa (or visa approval letter) until you are stuck at the departure airport.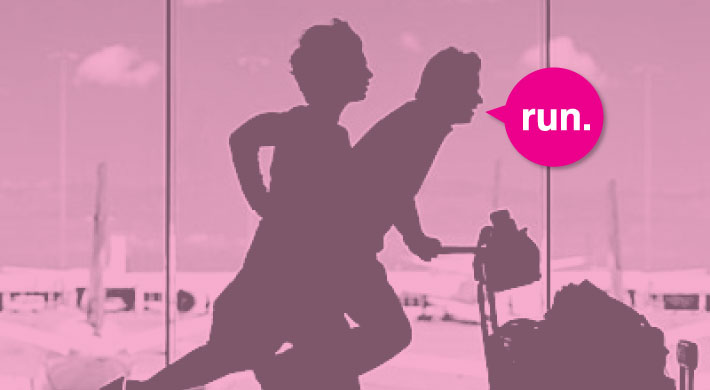 Like your valid passport, visa is a required document that you can get on the plane to Vietnam. Your passport must be valid at least 6 months from the date of exit and your visa can be a full visa issued by the Vietnam Embassy (in your country or other foreign countries) or a visa on arrival (a letter of approval issued by the Vietnam Immigration Department to ensure that you can pick up your visa at Vietnam airports).
Perhaps you are too busy that you can not travel to Vietnam Embassy to apply for visa directly; or you forget to apply for Vietnam visa before traveling; or you believe that Vietnam visa on arrival can be applied directly at arrival airport without pre-arranged documents. All these errors will cause a serious problem that you have to cancel your flight and other booked service in Vietnam. Fortunately, Vietnam emergency visa on arrival at last minutes now can save you from all these troubles.
Normally, Vietnam visa on arrival will be arranged in 2 working days. In some urgent cases, it can be ready within 8 , 4 or even 2 working hours. Last minutes visa ever faster, it can be delivered within 1 working hours. So what should you do to apply for last minutes Vietnam visa?
How to apply for emergency last minutes Vietnam visa?
As you don't have much time, you have to make use of every minutes!
Step 1: You contact us via email vietnamvisabooking@gmail.com, or telephone number +84 912 685 141. If you make sure that it is working time in Vietnam, you can start applying for last minutes now.
Step 2: You go online application form at www.visumvietnamonline.com/apply.html to fill out the form with required information. Please note that the last minutes processing mode must be selected.
Step 3: You will receive a confirmation from us to make sure that your last minutes visa on arrival is waiting to process. You are instructed to conduct payment with your credit cards (or debit cards), PayPal or bank wire transfer. Once payment completed, your visa will be taken into processing immediately.
Step 4: After given time (1 working hour for last minutes visa), a visa approval letter will be delivered to your email with a guidance on how to get visa stamp upon arrival. If you want to skip queuing in front of the Immigration Counter at arrival airport, you should use the extra service called "fast immigration support service".
Vietnam emergency visa at last minutes is not cheap and we suggest our customers to change the flight that we could have more time to arrange visa with peace of mind. However, the cost of changing your flight and possible canceling your services in Vietnam far outweighs the price you would pay for emergency visa services. In this case, emergency visa is really a right choice for you!