Payment guidelines
We offer various methods of secure payment for your convenience. Our payment system is secured by PayPal.
1. Secured online payment with credit cards (or debit cards)
We accept payment through major credit cards such as Visa, Master Card, American Express, and Discover via PayPal gateway. All your credit cards (or debit cards) information will not be collected by us but by PayPal, the most secured online payment gateway, using  Secure Socket Layers (SSL). At no time are your credit cards (or debit cards) details transmitted unencrypted over the internet or revealed to 3rd parties.
Sometimes, you entered correct credit cards (or debit cards) number but the payment doesn't go through. There are few possibilities:
Your credit cards (or debit cards) haven't been enabled to conduct the transaction online;
The card expiration date is incorrectly entered;
You have reached your credit limit;
There is a computer connection error;
Visa verified password or MasterSecure code incorrectly entered;
You entered the name of country where payment made incorrectly.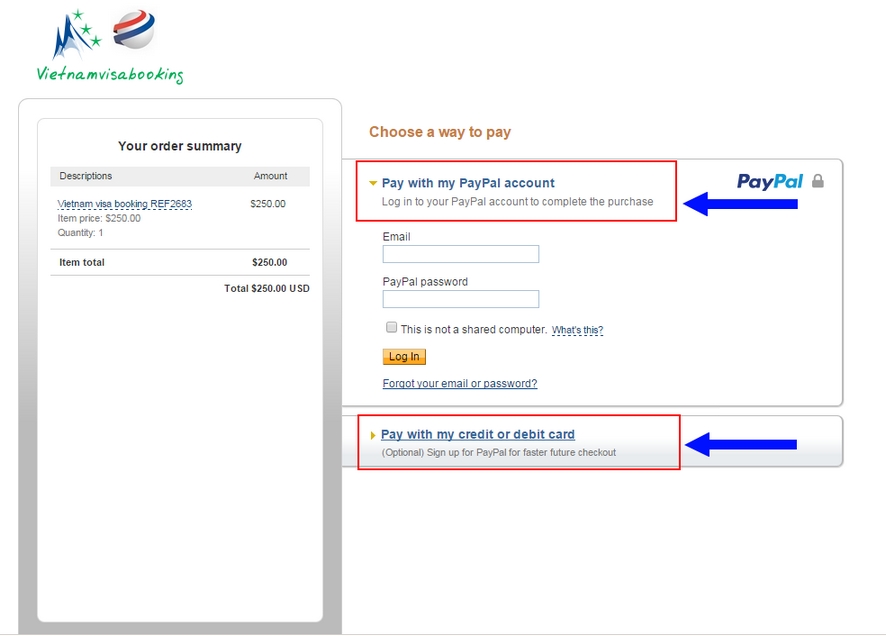 Once the payment is completed you will receive a payment receipt as below: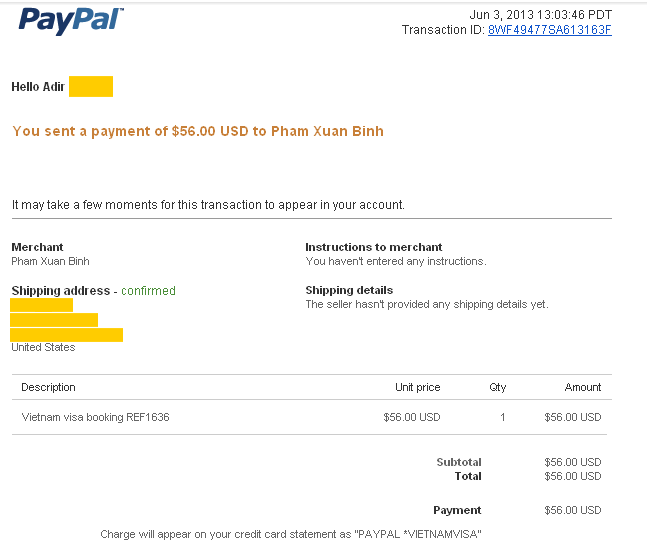 2. Payment via bank wire transfer
Bank transfers can be made from your bank account abroad. We will provide you with our banking details at the time of confirmation of the application.
3. Western Union
We can accept payment through any banks worldwide using Western Union service. We need the information of the transaction in order to finalize the receipt of payment:
The Money Transfer Control Number (MTCN);
The sender's full name;
The country where the payment made;
The transferred amount.
Note: All bank transfer fees, Western Union Fee or credit card processing fee by Vietnamese bank must be paid by customers.
Related posts