United States is the only nation whose citizenship granted 1 year tourist visa Vietnam. However, with 1 year tourist visa the citizens of US can stay in Vietnam maximum 3 months each visit. Many travelers did not notice this and they stay straight more than 3 months. It causes a serious problem which needs a lot of time and money to overcome.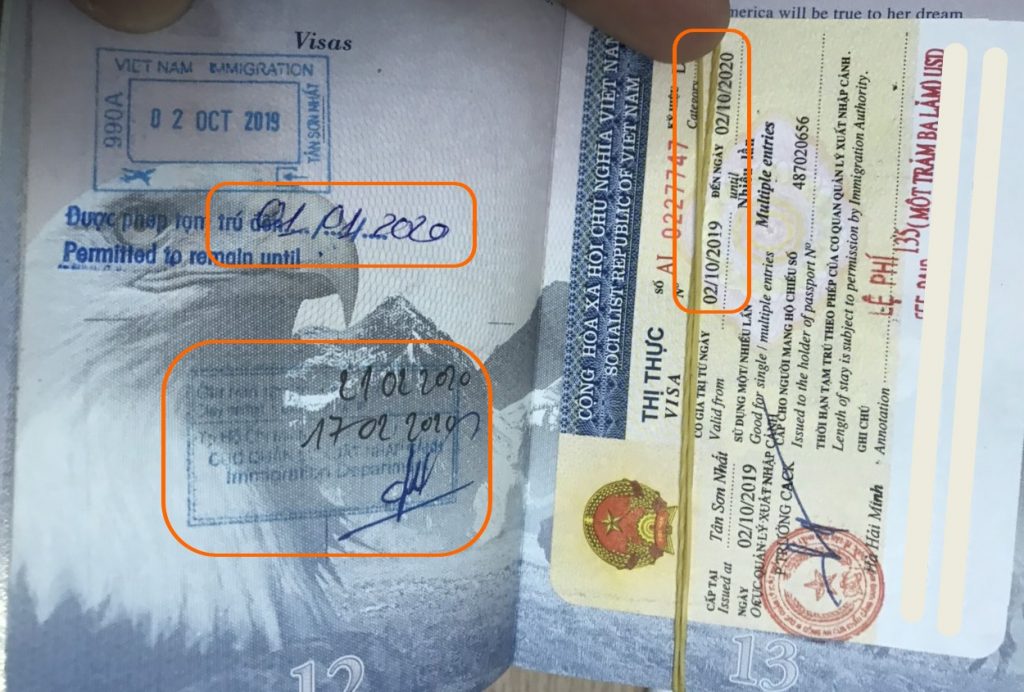 To avoid this mistake, you need to check the date you are permitted to stay in the country carefully. The date is shown in handwriting on a small purple wood stamp. If you have misfortune of  overstaying more than 3 months with this visa, you have to pay 2 fees: penalty for overstay and visa extension to cover the overstayed time or exit visa arrangement. In order to extend the visa or arrange an exit visa, the Vietnam Immigration Department will hold your passport 7 – 10 working days.
The penalty for overstay: The more you overstay, the more money you have to pay for penalty. It will vary from 55 USD for less than 1 month overstay to 350 USD for more than 1 month overstay.
Extension visa fee: The visa extension will give you a permission to stay in Vietnam within 1 month from the date of expiry, it is applied for short overstay.
Exit visa arrangement: For long overstay, you will be granted an exit visa to fly out of Vietnam in 1 – 2 days after you receive the passport back from the Vietnam Immigration Department.
How to stay in Vietnam straight 12 months without leaving the country?
In order to stay in Vietnam 12 months without leaving the country every 3 months you will need an 1 year business DN visa. Please contact us to apply for 1 year business DN visa via email vietnamvisabooking@gmail.com or telephone/whatsapp +84-912-685-141. We can provide 1 year business visa with your employer sponsorship or our sponsorship without paying extra money.