After the long and severe epidemic, tourists from many countries have returned to Vietnam where has been considered as a safe destination for the travelers during the pandemic. Among them are many Taiwanese tourists wishing to travel to Vietnam in a short time. Vietnam with favorable natural conditions, has a long coastline, gentle people and has many similarities with the Taiwanese will be a good choice for the Taiwan tourists in this summer.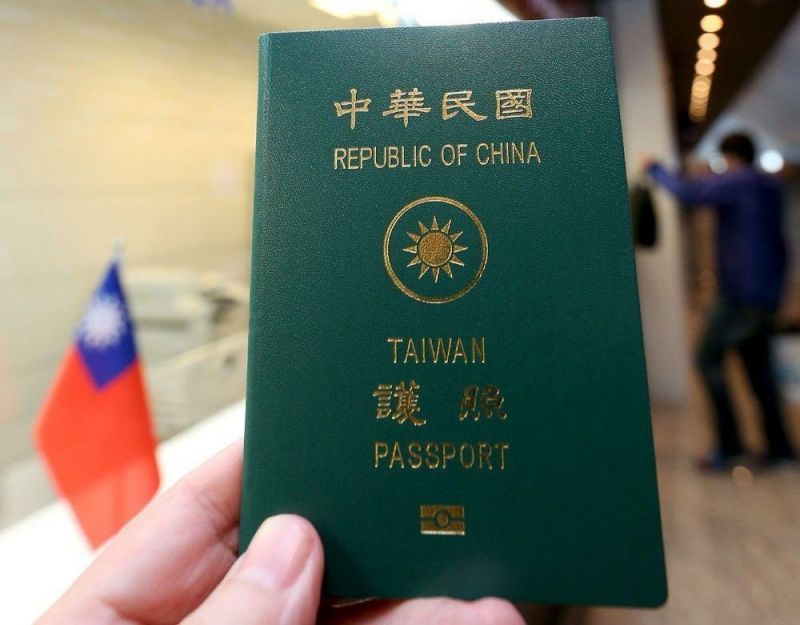 Currently, in order to travel to Vietnam with a period of less than 30 days, the Taiwanese travelers may select a visa on arrival picked up directly at the international airports in Hanoi, Ho Chi Minh City…
To apply for a visa on arrival, the Taiwanese tourists need to prepare:
– A passport valid for at least 6 months from the date of entry to Vietnam
– The entry date and arrival airport information
– 01 recent taken passport-sized photo
– Stamping fee 25 USD for 1 month tourist visa 1 time or 50 USD for 1 month tourist visa multiple times
Normally, when the Taiwanese tourists select a visa on arrival, they often select the additional fast track service to reduce the waiting time at arrival airport. When selecting this service, you will be picked up by the professional agent at the Vietnamese international airports. He or she will take care your visa procedures on behalf of you, complete a visa stamp onto passport without queuing in line. You can also opt for an immigration checkpoint support and baggage claim service if you don't have much time at the airport.
The Taiwanese tourists can also choose to get a visa at the Vietnamese Embassy or Consulate abroad. In this case, we will arrange a letter of approval from the Vietnamese Immigration Department and send it to the Vietnamese Embassy abroad. A copy of the approval letter will be sent to the applicants. Within 1-2 days after receiving the approval letter, the applicants bring the passport, photo and visa fee to the Vietnamese Embassy abroad to receive the visa.
It takes about 5-7 days to complete a visa, so the travelers need to apply for a visa early so as not to affect the trip.
Below is the address of the Vietnam Embassy or Consulate in Taiwan:
Embassy of Vietnam in Taipei, Taiwan
Address: 3F, No.65, Sung Chiang Road, Taipei, Taiwan
Phone: (8862) 2516 662
Fax: (8862) 2504 176
Email: vecotaipei@mofa.gov.vn
or the address of the Vietnam Embassy in China or other parts of the world:
Embassy of Vietnam in Beijing, China
Address: No 32 Guanghua Rd., Jiangou menwai, P.O.Box 00600, Beijing, China
Phone: (86-10) 6532 11
Fax: (86-10) 6532 57
Email: suquanbk@yahoo.com
Consulate General of Vietnam in Guangzhou, China
Address: 2nd floor, Hotel Landmark B Building North, Qiaoguang Rd. (Haizhu square), Guangzhou, China.
Phone: (86-20) 8330 59
Fax: (86-20) 8330 59
Email: tlsq.quangchau@mofa.gov.vn
Consulate General of Vietnam in Kunming, China
Address: No. 507, Hong Ta Mansion 1 No. 155 Beijing Road, Kunming, China
Phone: (0086-871)- 351
Fax: (0086-871) 351
Email: tlsqcm@yahoo.com
Consulate General of Vietnam in Nanning, China
Address: 1st floor, Touzi Dasha, 109 Minzu Avenue, Nanning, China
Phone: (86-77) 1551 05
Fax: (86-77) 1553 47
Email: tlsqvn@rediffmail.com
Consulate General of Vietnam in Shanghai, China
Address: 3F, Huachen Financial Mansion, 900 Pudong Ave, P.C: 200135 (on the corner of Pudong Ave and Yuanshen)
Phone: (86-68) 55 5871
See more the list of Vietnam Embassy worldwide:
For further information regarding Vietnam visa, please contact us via email vietnamvisabooking@gmail.com or telephone/whatsapp +84-912-685-141